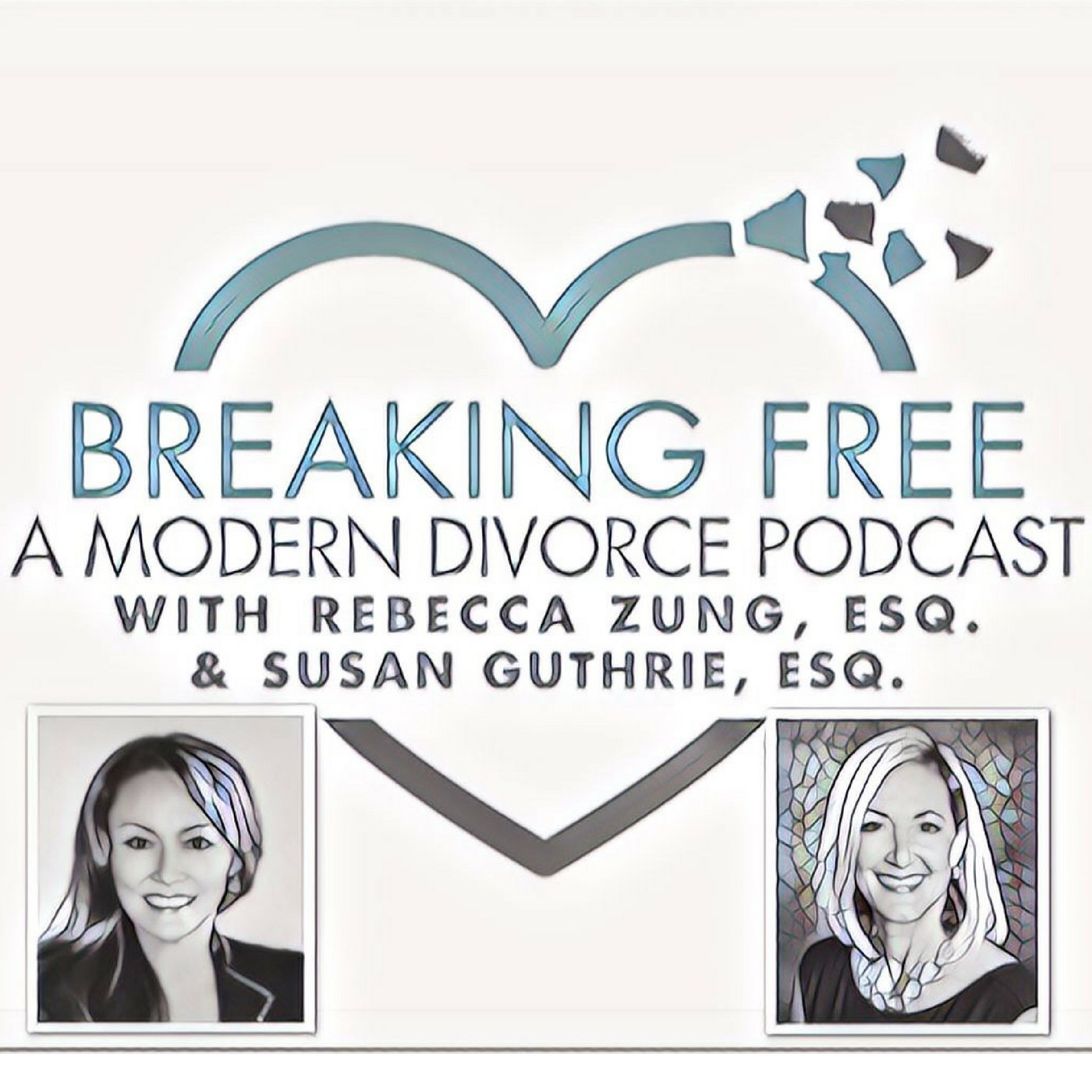 Rebecca Zung, Esq. and Susan Guthrie, Esq. discuss the hot button topics of sole custody and unfit parenting on Breaking Free: A Modern Divorce Podcast.
YOU'LL NEVER SEE YOUR KIDS AGAIN!  I'M TAKING THE KIDS AWAY FROM YOU!  YOU'RE AN UNFIT PARENT!
These words strike fear in the hearts of parents during divorce and separation and are thrown out like weapons in the battle that divorce can often be but can one parent really take the kids away from the other one?  
This week Susan and Rebecca unpack the complexities of the law around parenting and the realities that you face in court when seeking to limit parenting time or restrict your co-parent's time with the children.  They discuss what constitutes an "unfit parent" and what you really need to show the court in order to get sole custody of your kids.  
Custody battles are long, drawn-out and expensive.  Find out what experts you will need in order to litigate these issues in court and what other professionals are commonly involved.  Most importantly, find out the inside story on what the court will consider when deciding if sole custody is in the best interests of the children and what types of orders judges generally enter in these cases.
Before you tell your co-parent "You'll never see your kids again" or if you have heard this threat, be sure to listen to this episode - it has all the information you need to know!
To get a copy of BIFF: Quick Responses to High-Conflict People, Their Personal Attacks, Hostile Email and Social Media Meltdowns, by Bill Eddy, mentioned in this episode please visit Amazon here:  https://amzn.to/2Fx9Ojh
About Breaking Free: A Modern Divorce Podcast:
A fresh inspirational podcast and the place to hear other people's divorce and breakup stories so you know you aren't alone, to learn from the top experts in every related field, and to also have some fun, laugh and hang with two divorce attorney girlfriends who are also top family law litigators.
Hosted by veteran top attorneys, Rebecca Zung, Esq. and Susan Guthrie, Esq., subscribe to this podcast on iTunes; a new show will be released every Monday at 6 AM PST/ 9 AM EST.
For more information about Rebecca and Susan's mediation centers, BREAKING FREE MEDIATION, the first in the country to also offer a "mindfulness" track, please visit www.breakingfreemediation.com
To get your FREE 5 minute calming meditation from renowned meditation expert, Scott Picard, who has been featured in Vogue and the Los Angeles Times, please visit www.breakingfreefromdivorce.com/freemeditation
To get your copy of Rebecca's bestselling book, Breaking Free: A Step by Step Guide to Achieving Emotional, Physical and Spiritual Freedom, please visit the Amazon website at https://www.amazon.com/Breaking-Free-Step-Step-Achieving-ebook/dp/B00F0UN3GI
Sponsors:
Legal Zoom is a resource for forms and documents recommended by Breaking Free: A Modern Divorce Podcast. Go here for more!
DISCLAIMER: The commentary and opinions available on this podcast are for informational purposes only and not for the purpose of providing legal advice. You should contact your attorney to obtain advice with respect to any particular issue or problem.