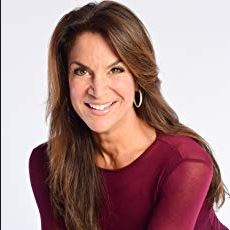 Cheating!  One of the biggest deadly sins of marriage - and the one thing that people almost universally say would be the ultimate dealbreaker.   It is, without a doubt, one of the most gutwrenching and heartbreaking crises anyone ever has to deal with.   Can you actually get past the pain?  And then maybe even heal and thrive?   In this week's episode, Rebecca Zung, Esq. and Susan Guthrie, Esq. talk with Dr. Debi Silber, who knows the pain, shame, and hurt personally, as she had to deal with that in her own marriage.   She then took that personal heartbreak and created programs and books designed to take people from being stuck in the trench of the anger, anxiety and exhaustion of betrayal, to learning how to break through and then break free.  
Dr. Debi Silber, President/CEO of Debi Silber Companies, LLC. and founder of www.PBTInstitute.com is a recognized health, mindset, empowerment and personal development expert. She's a speaker, coach and author of the Amazon #1 Bestselling book: The Unshakable Woman: 4 Steps to Rebuilding Your Body, Mind and Life After a Life Crisis, The Unshakable Woman-The Workbook (the companion guide to the book) as well as 2 books recommended by Brian Tracy, Marshall Goldsmith, Jack Canfield and many more. Debi's contributed to FOX, CBS, The Dr. Oz show, TEDx, The Huffington Post, Shape, Self, Health, Working Mother, Forbes, Psychology Today, WebMD, Ladies Home Journal, MSN, Woman's World and Glamour to name a few. After researching and conducting a PhD study on how women experience betrayal from a family member or partner, Debi has discovered a predictable and proven process taking women from betrayal to breakthrough. That process, coupled with 27 years of health, mindset and personal development training and coaching, enabled her to create a multi-pronged approach to help women heal (physically, mentally, emotionally, psychologically and spiritually) from the trauma of betrayal.
Debi understands the demands of the busy woman because she's one too. Managing The Silber Center for Personal Growth and Healing along with the PBT Institute™ on Long Island, teaching, speaking, coaching, mentoring and writing, she's also married to her husband Adam for 27 years, is the proud mom of Dani, Dylan, Camryn and Cole (22, 21, 18 and 16) and is the proud mom of 6 dogs, Scooby, Nike, Roxy, Gigi, Kylie and Brody.
You can take Dr. Silber's quiz, that she referenced on the show, right here. 
And you can learn more about Dr. Silber right here. 
Breaking Free Mediation:
For more information about BREAKING FREE MEDIATION, Rebecca and Susan's mediation centers which are the first in the country to offer traditional divorce mediation services along with a mindfulness track, please visit www.breakingfreemediation.com Breaking Free Mediation offers services both in person in Los Angeles, Chicago, Naples and Greenwich (More locations coming soon!) as well as nationwide via an online platform. 
To get your FREE 5 minute calming meditation from BREAKING FREE MEDIATION and our mindfulness expert, renowned meditation expert, Scott Picard, who has been featured in Vogue and the Los Angeles Times, please visit www.breakingfreefromdivorce.com/freemeditation 
To get your copy of Rebecca's bestselling book, Breaking Free: A Step by Step Guide to Achieving Emotional, Physical and Spiritual Freedom, please visit the Amazon website at https://www.amazon.com/Breaking-Free-Step-Step-Achieving-ebook/dp/B00F0UN3GI
B.Y.E. DIVORCE RETREATS - as recently announced, REBECCA, SUSAN AND GABRIELLE HARTLEY are partnering to bring you the B.est Y.ou E.ver Divorce Retreats, which will feature inspirational and practical help for women going through divorce as well as those who are still recovering from the process!  Many of our podcast guests will be featured, including: ARIELLE LORRE speaking on wellness, JENNIFER GIAMO speaking on fitness and TAMMI LEADER FULLER speaking on resilience and reigniting your fire.  We will also be featuring financial guru LILI VASILEFF on protecting your finances during and after divorce, ERIN LEVINE on taking control of the divorce process in a financially accessible way, JUDY HERBST on dating after divorce, PLUS a LIVE broadcast of BREAKING FREE:  A MODERN DIVORCE PODCAST, featuring celebrity divorce attorney, LAURA WASSER.   Don't miss this life changing, inspirational and powerful event!   SIGN UP RIGHT HERE:  https://www.eventbrite.com/e/bye-best-you-ever-divorce-retreat-tickets-60272107496
Sponsors and Resources:
For more information from our Sponsor BetterHelp.com Online Counseling, offering convenient and private online access to licensed therapists from the comfort of your own home, visit www.betterhelp.com/breakingfree  Listeners of the podcast will receive 10% off on their first month of counseling with discount code "BREAKINGFREE"!
YOU CAN SPONSOR BREAKING FREE: A MODERN DIVORCE PODCAST TOO!  In order to continue to bring great content and keep advertisements to a minimum, we have established a sponsorship opportunity for our listeners on Patreon!  Click here to become a supporter!  
CONTACT US:  breakingfreedivorcepodcast@gmail.com
Don't forget to follow BREAKING FREE: A MODERN DIVORCE PODCAST on social media for updates and inside tips and information:
If you want to see the video version of the podcast episodes they are available on YouTube.
Finally, we'd really appreciate it if you would visit iTunes and give us a 5 Star Rating and tell us what you like about the show - your feedback really matters to us!
DISCLAIMER: The commentary and opinions available on this podcast are for informational purposes only and not for the purpose of providing legal advice. You should contact your attorney to obtain advice with respect to any particular issue or problem.