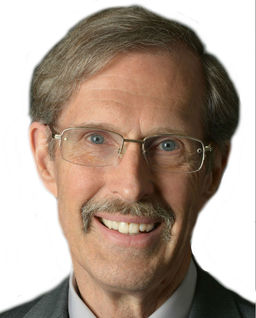 In Part One of this very special first ever two-part series, Rebecca Zung, Esq. and Susan Guthrie, Esq. talk with world-renowned High Conflict Divorce Attorney and Author, Bill Eddy on the principles and advice contained in his best-selling book on dealing with High Conflict people with Personality Disorders, "The Five Types of People Who Can Ruin Your Life."
Listeners have been asking for more information on how to deal with their High Conflict Ex so we have gone to the best of the best to bring you this very special expanded format two-part episode with BILL EDDY, the leading expert on the subject.  Bill is a therapist, attorney, mediator and the co-founder, with MEGAN HUNTER (see episode #104) of the HIGH CONFLICT INSTITUTE.  Bill is also a prolific author and has written the High Conflict Divorce books that Rebecca and Susan mention in so many episodes including BIFF, Splitting and It's All Your Fault!  In these two episodes, Bill discusses the principles in these books as well as the advice he gives in his most recent book, The Five Types of People Who Can Ruin Your Life.  These episodes will give you REAL, ACTIONABLE ADVICE on how to manage the Narcissist, BPD or other High Conflict Ex in your life, so listen to these episodes and learn how to BIFF, EAR, WEB and CARS today!
For more information on BILL EDDY please visit www.highconflictinstitute.com.  His books can be purchased on AMAZON or by visiting UNHOOKED BOOKS.
Breaking Free Mediation:
For more information about BREAKING FREE MEDIATION, Rebecca and Susan's mediation centers which are the first in the country to offer traditional divorce mediation services along with a mindfulness track, please visit www.breakingfreemediation.com Breaking Free Mediation offers services both in person in Los Angeles, Chicago, Naples and Greenwich (More locations coming soon!) as well as nationwide via an online platform. 
To get your FREE 5 minute calming meditation from BREAKING FREE MEDIATION and our mindfulness expert, renowned meditation expert, Scott Picard, who has been featured in Vogue and the Los Angeles Times, please visit www.breakingfreefromdivorce.com/freemeditation 
To get your copy of Rebecca's bestselling book, Breaking Free: A Step by Step Guide to Achieving Emotional, Physical and Spiritual Freedom, please visit the Amazon website at https://www.amazon.com/Breaking-Free-Step-Step-Achieving-ebook/dp/B00F0UN3GI
B.Y.E. DIVORCE RETREATS - as recently announced, REBECCA, SUSAN AND GABRIELLE HARTLEY (Author of Better Apart: The Radically Positive Way to Separate) are partnering to bring you the B.est Y.ou E.ver Divorce Retreats, which will feature inspirational and practical help for women going through divorce as well as those who are still recovering from the process!  Many of our podcast guests, including ARIELLE LORRE, JENNIFER GIAMO, TAMMI LEADER FULLER, ERIN LEVINE and LILI VASILEFF will be featured at the retreats.  Celebrity Attorney, LAURA WASSER will also be our special guest during a LIVE taping of our podcast!  The first retreat will be held in Los Angeles on MAY 18, 2019!  You can find more information and register to attend or sponsor the events at www.BYEDivorce.com.  SEATS ARE LIMITED SO DON'T DELAY!
Sponsors and Resources:
Rebecca and Susan are so pleased to be partnering with the premier co-parenting app Fayr who has sponsored this episode.  Fayr provides co-parents with the tools to help them to communicate more easily and to reduce conflict so that they can seamlessly continue to parent their children.  You can find out more about Fayr at www.befayr.com.  Listeners of Breaking Free: A Modern Divorce Podcast receive a 20% discount on their subscription with code "SusanG18"!
Hello Divorce is a resource for forms and documents and legal assistance in California recommended by Breaking Free: A Modern Divorce Podcast. Go here for more!"
YOU CAN SPONSOR BREAKING FREE: A MODERN DIVORCE PODCAST TOO!  In order to continue to bring great content and keep advertisements to a minimum, we have established a sponsorship opportunity for our listeners on Patreon!  Click here to become a supporter!  
 You can email us your comments and questions at breakingfreedivorcepodcast@gmail.com
Don't forget to follow BREAKING FREE: A MODERN DIVORCE PODCAST on social media for updates and inside tips and information:
If you want to see the video version of the podcast episodes they are available on YouTube.
Here is a link to the transcript of the episode: 5 Types of People Who Can Ruin Your Life with Bill Eddy (Part One of Two).
Finally, we'd really appreciate it if you would visit iTunes and give us a 5 Star Rating and tell us what you like about the show - your feedback really matters to us!
DISCLAIMER: The commentary and opinions available on this podcast are for informational purposes only and not for the purpose of providing legal advice. You should contact your attorney to obtain advice with respect to any particular issue or problem.