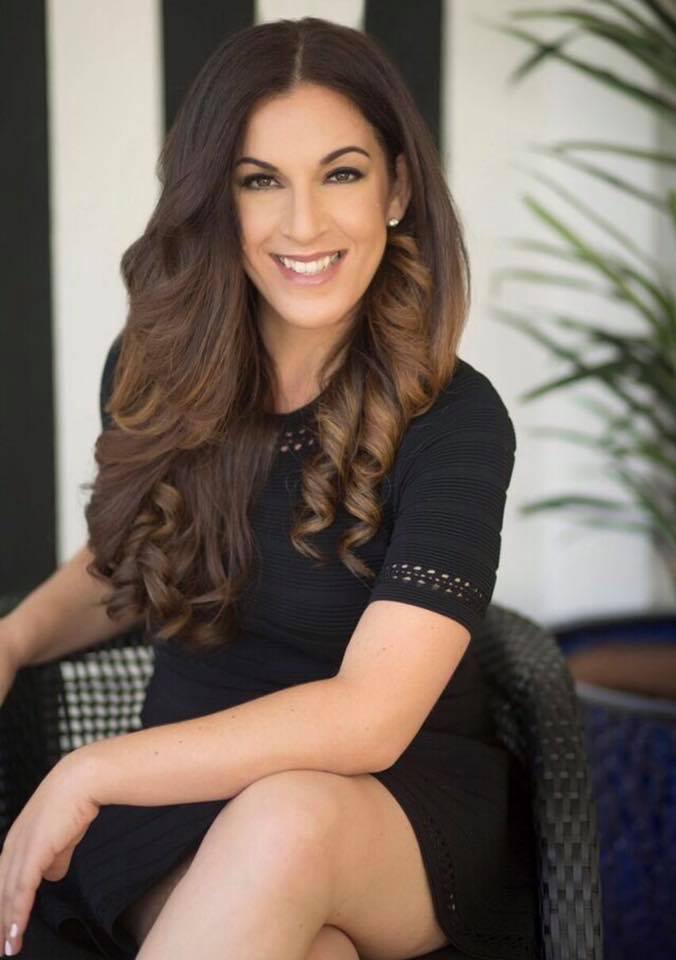 In this episode Rebecca Zung, Esq. and Susan Guthrie, Esq. talk with Michelle Dempsey, best known for her irreverent and humorous posts on Instagram (@themichelledempsey) and in articles written for Forbes, Scary Mommy, Huffpost and more, about her personal journey beyond a brutal divorce to find the strength and optimism to remarry again!
"NEVER AGAIN! I WILL NEVER GET MARRIED AGAIN!"
As divorce attorneys, Rebecca and Susan have heard this phrase from their clients so many times that they really do wish they had a dollar for every time!  The fact is though, they also both know, both having been divorced and remarried themselves, that many people put aside the difficult experience of that divorce to find love and marriage again.  Statistics seem to say that those second and third marriages will fail at an even higher rate than the 50% that is so often cited for first marriages, but Michelle Dempsey put a particularly brutal divorce behind her and jumped head first into a new marriage and life and couldn't be happier!  Michelle is a newlywed and shares her difficult past experiences with listeners but also shares her optimism and hope for the future and why she believes in love again.  As Rebecca and Susan often say, "Divorce is not the end, it is truly the beginning of your wonderful new life" and Michelle and her story will help you to believe again too!
Michelle Dempsey is the Founder of VeryWellWritten.com a successful full scale content marketing firm offering content creation, web design and development, social media management and much, much more.  Her social media, specifically her Instagram account (@themichelledempsey) is incredibly popular as she shares funny, poignant, irreverent and quirky thoughts and moments with the world about life, motherhood, love and divorce.  Michelle is a prolific author and has been published in HuffPost, Forbes, Elite Daily, Scary Mommy, Medium and MindBodyGreen, among other media outlets.  Her article for Scary Mommy that inspired this episode can be found here:  After a Brutal Divorce, I Still Want to Be Married.
........................................................................................................................
For more information on REBECCA ZUNG, ESQ. visit her website www.rebeccazung.com and follow her on Instagram: @rebeccazung and YouTube!
For more information on SUSAN GUTHRIE, ESQ. visit her website www.divorceinabetterway.com and follow her on Instagram: @susan_guthrie_esq and YouTube!
And make sure to follow our SHOW on Instagram right here:  https://www.instagram.com/breaking_free_divorce_podcast/
HOT NEWS!  Make sure to grab a copy of Rebecca'a BRAND NEW BOOK, Negotiate Like You M.A.T.T.E.R.: The Sure Fire Method to Step Up and Win (foreword written by Robert Shapiro).   It went straight to being a #1 bestseller the first day it was launched!  Find out what everyone is so excited about - get the book RIGHT HERE! 
"Worth its weight in gold!   Whether you are a beginning negotiator or a seasoned one, this book provides specific tools and real world examples so that you can avoid critical mistakes, and ensure a winning outcome.  It is a powerful guidebook for negotiating in any scenario and in any industry." --Robert Shapiro, Renowned Trial Lawyer and Founder of Legal Zoom.  What if you knew you could get what you want in negotiation?  What if you knew you could feel powerful, confident and in control of the entire process?   Top 1% attorney, author and media personality Rebecca Zung shares her proven method for successfully negotiating anything in her latest book, "Negotiate Like You MATTER: The Sure Fire Method to Step Up and Win"  provides powerful and easy steps you can take to level up your business and your life!  Rebecca Zung represented the most powerful people in the world in the most complex and emotional cases, lighting the path for those stuck in drama and chaos to step into lives of freedom, possibility, prosperity and purpose.  Find out exactly what it takes to negotiate successfully in your business, career and life.   In Negotiate Like You MATTER, you learn how to become unstoppable, negotiate with courage and confidence, and drive the outcomes you want.    Choose SUCCESS by learning this simple method honed by one of the top litigation attorneys in the country.   
To get your copy of Rebecca's bestselling book, Breaking Free: A Step by Step Guide to Achieving Emotional, Physical and Spiritual Freedom, please visit the Amazon website to order it RIGHT HERE.   Rebecca also is available for keynote speeches, and speaks around the country on "Have It Your Way:  How to Successfully Negotiate Your Way in Life and Business."  Download your FREE Crush My Negotiation Prep Worksheet right here.  
************************************************************************************
For Divorce Professionals:  As one of the country's leading experts in online mediation, Susan is now sharing her expertise and knowledge and offering her ONLINE MEDIATION TRAINING PROGRAM which will show you how to implement an online platform into to your existing practice in just two short one-hour online sessions!  Increase your potential client base, convenience and income by learning the ethical and practical considerations to know when mediating online!  Find out more at www.learntomediateonline.com and mention you are a listener of Breaking Free: A Modern Divorce Podcast to get $50 off the cost of the training!  
************************************************************************************
THIS WEEK'S SPONSOR INFORMATION: 
Find out more about our newest sponsor Divorceify.com by clicking the link to their website!  Divorceify is a national marketplace of divorce services and professionals and offers visitor their FREE Divorce GPS which will instantly give you a personalized roadmap to an efficient divorce.  Get your divorce on course and visit Divorceify today!
DComply App:  The Hassle Free Mobile Payment Solution for Co-Parents!  The EASY, FAST and SECURE way to track, discuss, exchange and pay all those shared expenses, support payments and more.  The truth is exchanges with your co-parent over money aren't easy and tracking all those parenting expenses on spreadsheets and on email doesn't work.  DComply is your one stop app to handle it all quickly and easily on your phone and send and receive money with the ease of Venmo!  Check it out at www.DComply.com and use the code "BREAKINGFREE" for an extra month!
BECOME A SUPPORTER OF THE SHOW AND RECEIVE SPECIAL GIFTS!
YOU CAN SPONSOR BREAKING FREE: A MODERN DIVORCE PODCAST TOO!  In order to continue to bring great content and keep advertisements to a minimum, we have established a sponsorship opportunity for our listeners on Patreon!  Click here to become a supporter!  WE HAVE SPECIAL GIFTS FOR OUR SPONSORS - CHECK THEM OUT!
CONTACT US:  breakingfreedivorcepodcast@gmail.com  
WEBSITE:   www.breakingfreepod.com 
........................................................................................................................
Remember to follow BREAKING FREE: A MODERN DIVORCE PODCAST on social media for updates and inside tips and information:
If you want to see the video version of the podcast episodes they are available on Rebecca's YouTube (make sure to LIKE and SUBSCRIBE so you don't miss a single episode) and on the video page of Susan's website www.divorceinabetterway.com. 
Finally, we'd really appreciate it if you would visit iTunes and give us a 5 Star Rating and tell us what you like about the show - your feedback really matters to us!
DISCLAIMER:  THE COMMENTARY AND OPINIONS AVAILABLE ON THIS PODCAST ARE FOR INFORMATIONAL PURPOSES ONLY AND NOT FOR THE PURPOSE OF PROVIDING LEGAL ADVICE.  YOU SHOULD CONTACT AN ATTORNEY IN YOUR STATE TO OBTAIN LEGAL ADVICE WITH RESPECT TO ANY PARTICULAR ISSUE OR PROBLEM.