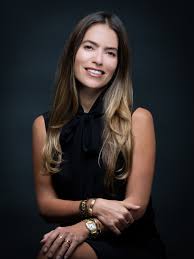 In their very first episode taped before a live audience, Rebecca Zung, Esq. and Susan Guthrie, Esq. speak with celebrity divorce attorney and founder of It's Over Easy, Laura Wasser, who answers questions from the audience at the inaugural Best You Ever (BYE) Divorce Retreat in Los Angeles.
LAURA WASSER is the go-to attorney for Hollywood's rich and famous and has represented clients including Angelina Jolie, Kim Kardashian, Ryan Reynolds, Heidi Klum and Christina Aguilera to name a few.  She is also the creator and founder of It's Over Easy, which has been called "the Knot for divorces" and seeks to help couples to navigate  the divorce process using both artificial intelligence and real-life experts.  In this episode, the lucky attendees at the inaugural Best You Ever (BYE) Divorce Retreat had the opportunity to ask Laura, Susan and Rebecca anything that they wanted and the topics ranged from co-parenting with a narcissist to how to find hidden assets without a forensic accountant and much more so don't miss this opportunity to learn from some of the top divorce attorneys in the country!
For more information on Laura Wasser and It's Over Easy please visit their website here.  You can also follow Laura (@laurawasserofficial) and It's Over Easy (@itsovereasy) on Instagram and can listen to Laura's podcast, "Divorce Sucks!" on all major podcast platforms so follow and download today!
For more information on REBECCA ZUNG, ESQ. visit her website www.rebeccazung.com and follow her on Instagram: @rebeccazung
For more information on SUSAN GUTHRIE, ESQ. visit her website www.divorceinabetterway.com and follow her on Instagram: @susan_guthrie_esq
For more information about BREAKING FREE MEDIATION, Rebecca and Susan's mediation centers which are the first in the country to offer traditional divorce mediation services along with a mindfulness track, please visit www.breakingfreemediation.com Breaking Free Mediation offers services both in person in Los Angeles, Chicago, Naples and Greenwich (More locations coming soon!) as well as nationwide via an online platform. 
To get your FREE 5 minute calming meditation from BREAKING FREE MEDIATION and our mindfulness expert, renowned meditation expert, Scott Picard, who has been featured in Vogue and the Los Angeles Times, please visit www.breakingfreefromdivorce.com/freemeditation 
To get your copy of Rebecca's bestselling book, Breaking Free: A Step by Step Guide to Achieving Emotional, Physical and Spiritual Freedom, please visit the Amazon website at https://www.amazon.com/Breaking-Free-Step-Step-Achieving-ebook/dp/B00F0UN3GI
For information on our SPONSOR, the premiere co-parenting app FAYR, recommended by Susan and Rebecca, visit their website at www.fayr.com.  Don't forget to use the code "BRKFREE!" for 20% off!!
YOU CAN SPONSOR BREAKING FREE: A MODERN DIVORCE PODCAST TOO!  In order to continue to bring great content and keep advertisements to a minimum, we have established a sponsorship opportunity for our listeners on Patreon!  Click here to become a supporter!  
CONTACT US:  breakingfreedivorcepodcast@gmail.com
Don't forget to follow BREAKING FREE: A MODERN DIVORCE PODCAST on social media for updates and inside tips and information:
If you want to see the video version of the podcast episodes they are available on YouTube and on video page of Susan's website www.divorceinabetterway.com. 
Finally, we'd really appreciate it if you would visit iTunes and give us a 5 Star Rating and tell us what you like about the show - your feedback really matters to us!
DISCLAIMER:  THE COMMENTARY AND OPINIONS AVAILABLE ON THIS PODCAST ARE FOR INFORMATIONAL PURPOSES ONLY AND NOT FOR THE PURPOSE OF PROVIDING LEGAL ADVICE.  YOU SHOULD CONTACT AN ATTORNEY IN YOUR STATE TO OBTAIN LEGAL ADVICE WITH RESPECT TO ANY PARTICULAR ISSUE OR PROBLEM.