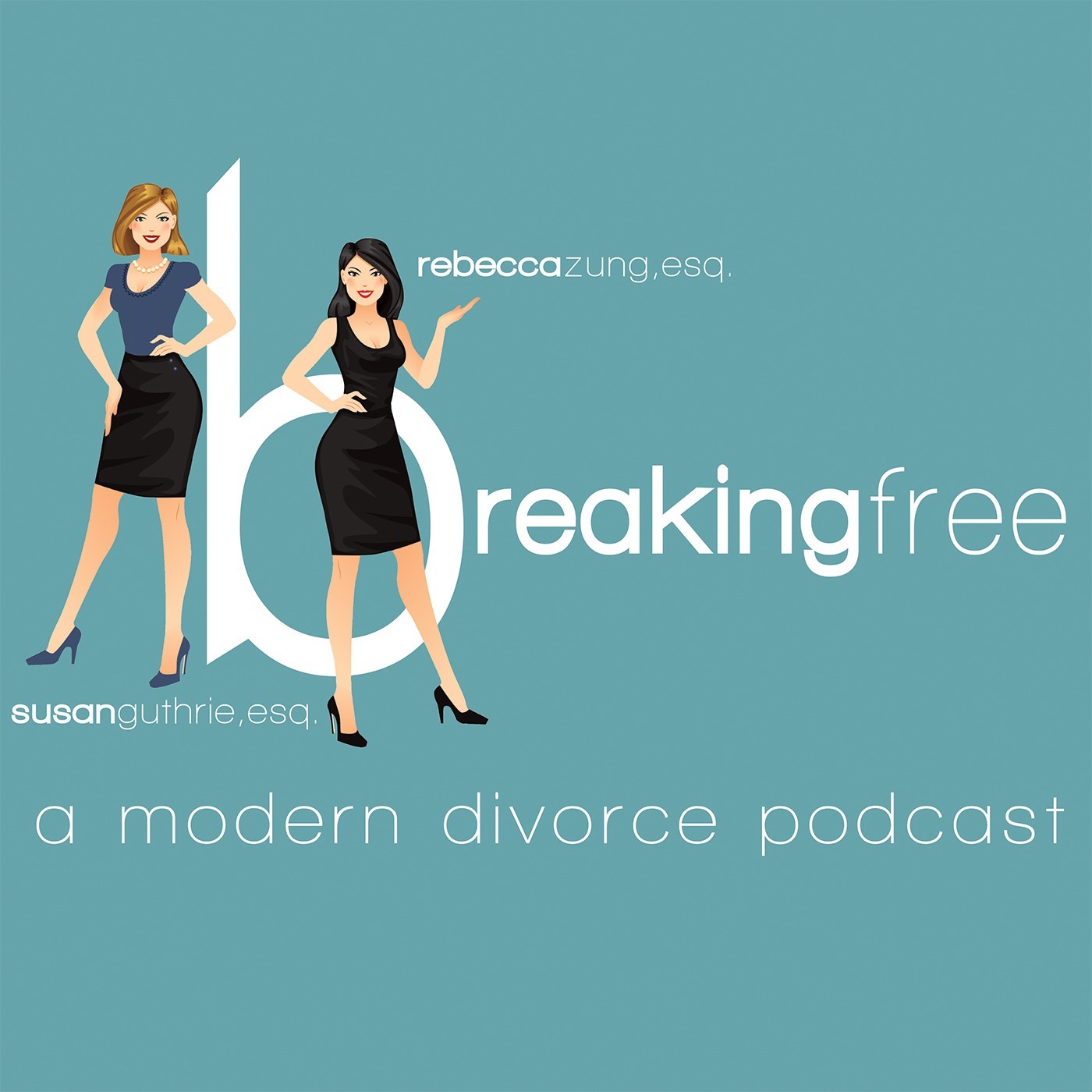 In this episode, Rebecca Zung, Esq. and Susan Guthrie, Esq. discuss the difficult, costly and emotional issue of relocation and move away cases in divorce and family law matters.
There are few issues in family law more complicated or fraught with emotion than the relocation cases because there is just no easy answer.  The idea of your children moving far away from you is a parent's worst nighmare and can be the cause of a very long and expensive court battle.  Susan and Rebecca share tips and stories from their many years of handling these tough cases and help you to understand just what a judge will consider when deciding if the children can move, who will pay for all the travel if they do and the best way to get permission if you are the one who wants to move.  They even share some ideas of what to expect on cross-examination if you find yourself on the stand in one of these cases!  Don't miss this one!
...............................................................................................................................
For more information on REBECCA ZUNG, ESQ. visit her website www.rebeccazung.com and follow her on Instagram: @rebeccazung
For more information on SUSAN GUTHRIE, ESQ. visit her website www.divorceinabetterway.com and follow her on Instagram: @susan_guthrie_esq
And make sure to follow our SHOW on Instagram right here:  https://www.instagram.com/breaking_free_divorce_podcast/
For more information about BREAKING FREE MEDIATION AND COACHING, Rebecca and Susan's mediation centers which are the first in the country to offer traditional divorce mediation services along with a mindfulness track, AND our brand NEW Coaching Through Conflict program - How to Successfully Manage High Conflict Personalities, please visit www.breakingfreemediation.com .  Breaking Free Mediation offers services both in person in Los Angeles, Chicago, Naples and Greenwich (More locations coming soon!) as well as nationwide via an online platform. 
To get your FREE 5 minute calming meditation from BREAKING FREE MEDIATION and our mindfulness expert, renowned meditation expert, Scott Picard, who has been featured in Vogue and the Los Angeles Times, please visit www.breakingfreefromdivorce.com/freemeditation 
To get your copy of Rebecca's bestselling book, Breaking Free: A Step by Step Guide to Achieving Emotional, Physical and Spiritual Freedom, please visit the Amazon website to order it RIGHT HERE.   Rebecca also is available for keynote speeches, and speaks around the country on "Have It Your Way:  How to Successfully Negotiate Your Way in Life and Business."  Download your FREE negotiation worksheet right here.   
THIS WEEK'S SPONSOR INFORMATION:  
For more information, and to sign up for your free account with our Sponsor, visit HELLO DIVORCE.  Find out about their DIY option, their DIFY option which provides you with your own legal document assistant who will take you through the process from start to finish and even their on-call attorneys whose time can be purchased in 30-minute increments!  Hello Divorce has all the options to help you with an affordable, convenient and low-stress divorce!  Visit them at www.hellodivorce.com and be sure to tell them you heard about them on BREAKING FREE: A MODERN DIVORCE PODCAST!
YOU CAN SPONSOR BREAKING FREE: A MODERN DIVORCE PODCAST TOO!  In order to continue to bring great content and keep advertisements to a minimum, we have established a sponsorship opportunity for our listeners on Patreon!  Click here to become a supporter!  WE HAVE SPECIAL GIFTS FOR OUR SPONSORS - CHECK THEM OUT!
CONTACT US:  breakingfreedivorcepodcast@gmail.com  
WEBSITE:   www.breakingfreepod.com 
........................................................................................................................
Remember to follow BREAKING FREE: A MODERN DIVORCE PODCAST on social media for updates and inside tips and information:
If you want to see the video version of the podcast episodes they are available on Rebecca's YouTube (make sure to LIKE and SUBSCRIBE so you don't miss a single episode) and on the video page of Susan's website www.divorceinabetterway.com. 
Finally, we'd really appreciate it if you would visit iTunes and give us a 5 Star Rating and tell us what you like about the show - your feedback really matters to us!
DISCLAIMER:  THE COMMENTARY AND OPINIONS AVAILABLE ON THIS PODCAST ARE FOR INFORMATIONAL PURPOSES ONLY AND NOT FOR THE PURPOSE OF PROVIDING LEGAL ADVICE.  YOU SHOULD CONTACT AN ATTORNEY IN YOUR STATE TO OBTAIN LEGAL ADVICE WITH RESPECT TO ANY PARTICULAR ISSUE OR PROBLEM.