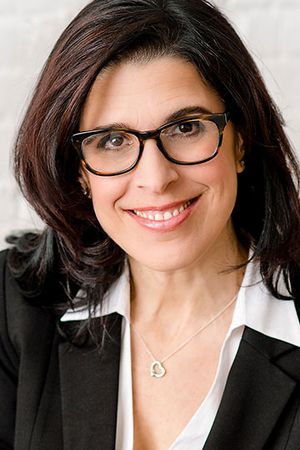 Rebecca Zung, Esq. and Susan Guthrie, Esq. interview noted Family Law Attorney and Author of "Better Apart: The Radically Positive Way to Separate", Gabrielle Hartley on Breaking Free:  A Modern Divorce Podcast.
Divorce and separation are among the most stressful life experiences that one can go through - only death ranks higher on most lists of life stressors.  However, it does not need to be the negative and destructive process that many people experience.  In fact, in her new book, "Better Apart: The Radically Positive Way to Separate", long-time family law attorney and mediator, GABRIELLE HARTLEY provides readers with a path forward that can help them to transition through the process in a positive way and to end up in a better place because of it.  In the book, Gabrielle has partnered with yoga guru, Elena Brower, to identify the 5 steps to separating positively and incorporates a mindful path including yoga, intentions and mantras to assist you in separating peacefully and growing through the change.  For anyone going through divorce, separation or any difficult life transition, this episode is not to be missed!
You can pre-order your copy of "Better Apart: the Radically Positive Way to Separate" on Amazon here.  The book will be available on January 29, 2019!!!!
For more information on Gabrielle Hartley and to find out more about her services you can visit her website www.gabriellehartley.com where she has offers FREE GIFTS and for more on Gabrielle's speaking, coaching and mediation services visit www.yourelegantdivorce.com.
About Breaking Free: A Modern Divorce Podcast:
A fresh inspirational podcast and the place to hear other people's divorce and breakup stories so you know you aren't alone, to learn from the top experts in every related field, and to also have some fun, laugh and hang with two divorce attorney girlfriends who are also top family law litigators.
Hosted by veteran top attorneys, Rebecca Zung, Esq. and Susan Guthrie, Esq., subscribe to this podcast on iTunes; a new show will be released every Monday at 6 AM PST/ 9 AM EST.
For more information about Rebecca and Susan's mediation centers, BREAKING FREE MEDIATION, the first in the country to also offer a "mindfulness" track, please visit www.breakingfreemediation.com
To get your FREE 5 minute calming meditation from renowned meditation and energy expert, Scott Picard, who has been featured in Vogue and the Los Angeles Times, please visit www.breakingfreefromdivorce.com/freemeditation
To get your copy of Rebecca's bestselling book, Breaking Free: A Step by Step Guide to Achieving Emotional, Physical and Spiritual Freedom, please visit the Amazon website at https://www.amazon.com/Breaking-Free-Step-Step-Achieving-ebook/dp/B00F0UN3GI
Sponsors:
Legal Zoom is a resource for forms and documents recommended by Breaking Free: A Modern Divorce Podcast. Go here for more!
DISCLAIMER: The commentary and opinions available on this podcast are for informational purposes only and not for the purpose of providing legal advice. You should contact your attorney to obtain advice with respect to any particular issue or problem.