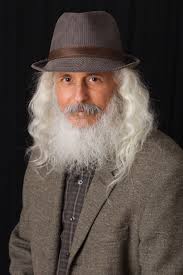 On this episode Rebecca Zung, Esq. and Susan Guthrie, Esq. speak with best-selling author and Attract Money Guru, James Goi, Jr. on using the power of the mind to attract money.
Can you really think and grow rich? Yes, you really can use practical metaphysics and the power of positive thinking to create the financial success, affluence, and prosperity you deserve. Most people never experience the wealth and abundance they could have because they never learn to think big or to manifest miracles. They may have vague wishes about getting rich or becoming a millionaire, yet they know nothing of the importance of having the proper money mindset to achieve those things.
Don't let this be you, especially in times of difficulty and change like divorce and separation.  JAMES GOI, JR., a/k/a The Attract Money Guru, is the best-selling author of "How to Attract Money Using Mind Power" and 11 other books, and he knows the simple steps that you need to follow to manifest wealth using your thoughts and beliefs.  He explains the science behind it all and gets you on the path to financial freedom so that you can do what he did - put working at jobs you hate behind you so that you never have to do anything that you don't want to do for money again!  This podcast will help you get on the road to financial freedom so listen today!
.........................................................................................................................
For more information on REBECCA ZUNG, ESQ. visit her website www.rebeccazung.com and follow her on Instagram: @rebeccazung and YouTube!
For more information on SUSAN GUTHRIE, ESQ. visit her website www.divorceinabetterway.com and follow her on Instagram: @susan_guthrie_esq and YouTube!
And make sure to follow our SHOW on Instagram right here:  https://www.instagram.com/breaking_free_divorce_podcast/
For more information about BREAKING FREE MEDIATION AND COACHING, Rebecca and Susan's mediation centers, which are the first in the country to offer traditional divorce mediation services along with a mindfulness track, AND our brand NEW Coaching Through Conflict program - How to Successfully Manage High Conflict Personalities, please visit www.breakingfreemediation.com .  Breaking Free Mediation offers services both in person in Los Angeles, Chicago, Naples and Greenwich (More locations coming soon!) as well as nationwide via an online platform. 
To get your FREE 5 minute calming meditation from BREAKING FREE MEDIATION and our mindfulness expert, renowned meditation expert, Scott Picard, who has been featured in Vogue and the Los Angeles Times, please visit www.breakingfreefromdivorce.com/freemeditation 
HOT NEWS!  Make sure to grab a copy of Rebecca'a BRAND NEW BOOK, Negotiate Like You M.A.T.T.E.R.: The Sure Fire Method to Step Up and Win (foreword written by Robert Shapiro).   It went straight to being a #1 bestseller the first day it was launched!  Find out what everyone is so excited about - get the book RIGHT HERE! 
"Worth its weight in gold!   Whether you are a beginning negotiator or a seasoned one, this book provides specific tools and real world examples so that you can avoid critical mistakes, and ensure a winning outcome.  It is a powerful guidebook for negotiating in any scenario and in any industry." --Robert Shapiro, Renowned Trial Lawyer and Founder of Legal Zoom.  What if you knew you could get what you want in negotiation?  What if you knew you could feel powerful, confident and in control of the entire process?   Top 1% attorney, author and media personality Rebecca Zung shares her proven method for successfully negotiating anything in her latest book, "Negotiate Like You MATTER: The Sure Fire Method to Step Up and Win"  provides powerful and easy steps you can take to level up your business and your life!  Rebecca Zung represented the most powerful people in the world in the most complex and emotional cases, lighting the path for those stuck in drama and chaos to step into lives of freedom, possibility, prosperity and purpose.  Find out exactly what it takes to negotiate successfully in your business, career and life.   In Negotiate Like You MATTER, you learn how to become unstoppable, negotiate with courage and confidence, and drive the outcomes you want.    Choose SUCCESS by learning this simple method honed by one of the top litigation attorneys in the country.   
To get your copy of Rebecca's bestselling book, Breaking Free: A Step by Step Guide to Achieving Emotional, Physical and Spiritual Freedom, please visit the Amazon website to order it RIGHT HERE.   Rebecca also is available for keynote speeches, and speaks around the country on "Have It Your Way:  How to Successfully Negotiate Your Way in Life and Business."  Download your FREE negotiation worksheet right here.   
THIS WEEK'S SPONSOR INFORMATION:  
Find out more about our newest sponsor Worthy.com and learn how you can safely and easily turn your old engagement ring or other unworn jewelry into a nest egg that you can invest in yourself and your future!  Worthy.com has created an amazing and supportive community for women going through divorce and separation.  You can join the conversation in their private Facebook group Worthy Women & Divorce to find out more.  To listen to our Episode #121, "With This Ring, I Move On" where we interview Judy Herbst, Worthy's head of Public Relations!
Check out Susan's article on the Worthy.com Blog entitled "How Selling My House Convinced Me to Sell My Old Engagement Ring on Worthy.com!"
For more information, and to sign up for your free account with our Sponsor, visit HELLO DIVORCE.  Find out about their DIY option, which provides you with your own legal document assistant who will take you through the process from start to finish and even their on-call attorneys whose time can be purchased in 30-minute increments!  Hello Divorce has all the options to help you with an affordable, convenient and low-stress divorce!  Visit them at www.hellodivorce.com and be sure to tell them you heard about them on BREAKING FREE: A MODERN DIVORCE PODCAST!   To listen to our interview with Erin Levine, the creator and founder of Hello Divorce, listen to Episode #141, "DIY Divorce: How to Get What You Want and Save Money, Time and Headache"!
BECOME A SUPPORTER OF THE SHOW AND RECEIVE SPECIAL GIFTS!
YOU CAN SPONSOR BREAKING FREE: A MODERN DIVORCE PODCAST TOO!  In order to continue to bring great content and keep advertisements to a minimum, we have established a sponsorship opportunity for our listeners on Patreon!  Click here to become a supporter!  WE HAVE SPECIAL GIFTS FOR OUR SPONSORS - CHECK THEM OUT!
CONTACT US:  breakingfreedivorcepodcast@gmail.com  
WEBSITE:   www.breakingfreepod.com 
........................................................................................................................
Remember to follow BREAKING FREE: A MODERN DIVORCE PODCAST on social media for updates and inside tips and information:
If you want to see the video version of the podcast episodes they are available on Rebecca's YouTube (make sure to LIKE and SUBSCRIBE so you don't miss a single episode) and on the video page of Susan's website www.divorceinabetterway.com. 
Finally, we'd really appreciate it if you would visit iTunes and give us a 5 Star Rating and tell us what you like about the show - your feedback really matters to us!
DISCLAIMER:  THE COMMENTARY AND OPINIONS AVAILABLE ON THIS PODCAST ARE FOR INFORMATIONAL PURPOSES ONLY AND NOT FOR THE PURPOSE OF PROVIDING LEGAL ADVICE.  YOU SHOULD CONTACT AN ATTORNEY IN YOUR STATE TO OBTAIN LEGAL ADVICE WITH RESPECT TO ANY PARTICULAR ISSUE OR PROBLEM.