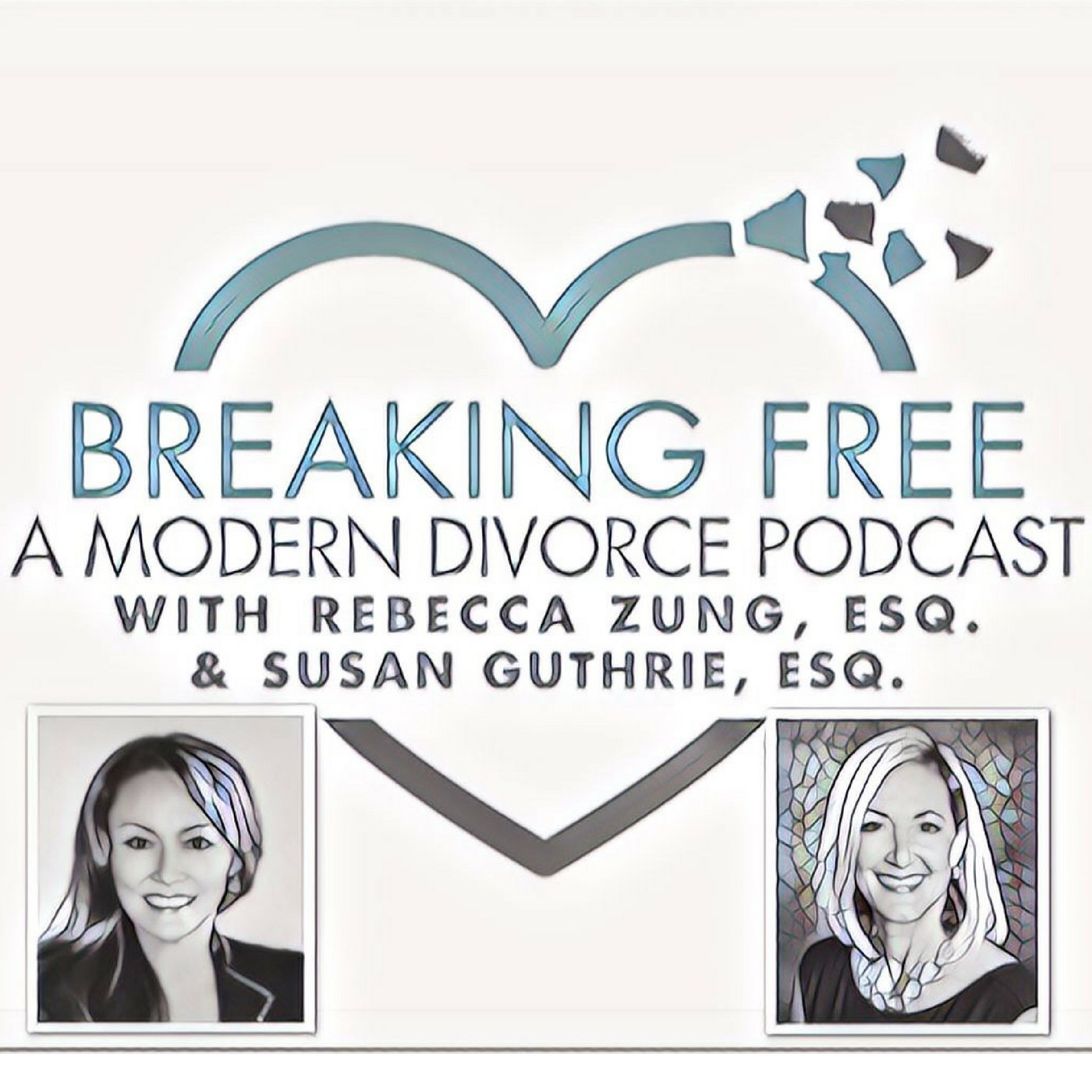 Rebecca Zung, Esq. and Susan Guthrie, Esq., top divorce attorneys discuss contempt issues, potential jail time, and how people end up there.   
Jail time?  Losing your driver's license?   Losing your passport privileges?   Did you ever wonder how that might happen?   In this riveting episode, Rebecca and Susan discuss some statistics on how many people actually end up in jail for failure to pay support, as well as what "contempt" actually means, and how people end up there.   They also explain, with some humorous stories sprinkled in along the way, how people can avoid jail time, and how to protect yourself from other contempt issues.   
Rebecca and Susan also discuss their newest, super exciting business:  Breaking Free Mediation, which provides traditional and mindful divorce conflict resolution both online and in person in Los Angeles, Chicago, Greenwich and Naples.   More information on that can be found at www.breakingfreemediation.com
The free meditation from renowned meditation expert, Scott Picard, can be found at www.breakingfreefromdivorce.com/freemeditation.   
About Breaking Free: A Modern Divorce Podcast
A fresh inspirational podcast and the place to hear other people's divorce and breakup stories so you know you aren't alone, to learn from the top experts in every related field, and to also have some fun, laugh and hang with two divorce attorney girlfriends who are also top family law litigators.
Hosted by veteran top attorneys, Rebecca Zung, Esq. and Susan Guthrie, Esq., subscribe to this podcast on iTunes; a new show will be released every Monday at 6 AM PST/ 9 AM EST.
Resources
For Our Listeners: 
Go get your FREE copy of Rebecca Zung's book here! Gift!
And, from Susan Guthrie, you can watch her FREE video "Divorce Mediation - Why it's a Better Way to Divorce" here! Gift!
Sponsors
Legal Zoom is a resource for forms and documents recommended by Breaking Free: A Modern Divorce Podcast. Go here for more!
Don't forget to follow us on social media for updates and inside tips and information:
If you want to see the video version of the podcast episodes they are available on YouTube.
Finally, we'd really appreciate it if you would visit iTunes and give us a 5 Star Rating and tell us what you like about the show - your feedback really matters to us!
DISCLAIMER: The commentary and opinions available on this podcast are for informational purposes only and not for the purpose of providing legal advice. You should contact your attorney to obtain advice with respect to any particular issue or problem.