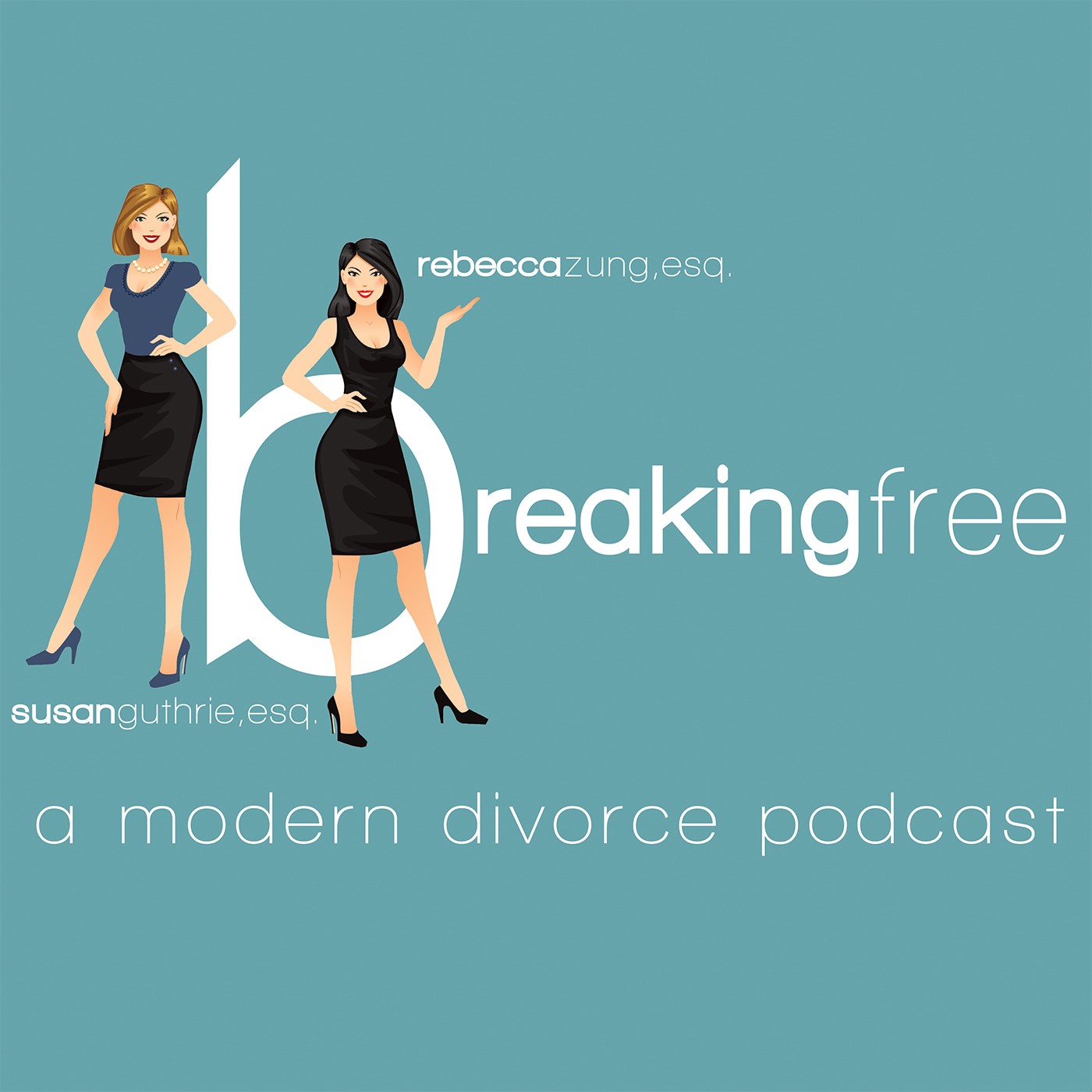 Rebecca Zung, Esq. and Susan Guthrie, Esq. interview Dana Pharant - Your Inner Dominatrix on Breaking Free: A Modern Divorce Podcast
When you go through divorce or other traumatic life transitions, you often experience feelings of powerlessness and fear is usually a predominant emotion which can be hard to move past. In this episode, Rebecca and Susan interview Dana Pharant, creator of the Inner Dominatrix who uses her life journey from a child in religious cult to the world of kink as a dominatrix to becoming a #1 best-selling author and business woman to inspire and empower others to regain their power to become badasses in business and in life. Listen to hear more about how to challenge your preconceived notions and step outside your comfort zone in order to harness your INNER DOMINATRIX and ROCK YOUR LIFE!
You can find out more about Dana Pharant and her Inner Dominatrix Program at www.DanaPharant.com
You can order Dana's #1 Best Selling book "Beyond Fear: Daily Inspiration to Ignite Your Power and Reclaim Your Life" and pre-order her latest book "The Inner Dominatrix on Being a Badass in Business" on Amazon.
About Breaking Free: A Modern Divorce Podcast
A fresh inspirational podcast and the place to hear other people's divorce and breakup stories so you know you aren't alone, to learn from the top experts in every related field, and to also have some fun, laugh and hang with two divorce attorney girlfriends who are also top family law litigators.
Hosted by veteran top attorneys, Rebecca Zung, Esq. and Susan Guthrie, Esq., subscribe to this podcast on iTunes; a new sho:w will be released every Monday at 6 AM PST/ 9 AM EST.
Resources:
Go get Rebecca Zung's book Breaking Free: A Step-By-Step Divorce Guide For Achieving Emotional, Physical and Spiritual Freedom here! Gift!
And, from Susan Guthrie, the Top 10 Reasons to Mediate Your Divorce! Gift!
Sponsors
Legal Zoom is a resource for forms and documents recommended by Breaking Free: A Modern Divorce Podcast. Go here for more!
DISCLAIMER: The commentary and opinions available on this podcast are for informational purposes only and not for the purpose of providing legal advice. You should contact your attorney to obtain advice with respect to any particular issue or problem.