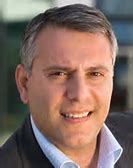 Rebecca Zung, Esq. and Susan Guthrie, Esq. interview top forensic specialist Nevin Sanli, and discuss all the ways a forensic expert can help find the financial answers to important questions in your divorce.
Worried that your spouse is hiding assets or income? Wondering how to maintain your lifestyle after the divorce? Need to find out what the family business is really worth? These are all important questions that come up when couples divorce and the best way to answer them is to get the right expert on board! On this show, Susan and Rebecca get in depth answers and tips from leading expert, Nevin Sanli, who has testified as an expert in HUNDREDS of cases and knows the methods and investigative tools needed to track down that money and to value that asset. If you are getting divorced and have financial questions don't miss this episode – it is your chance to get real advice from one of the best! LISTEN NOW!
To find out more about Nevin Sanli, President and Founder of Sanli, Pastore & Hill please visit his firm's website www.sphvalue.com or call him directly at 310-571-3400.
About Breaking Free: A Modern Divorce Podcast:
A fresh inspirational podcast and the place to hear other people's divorce and breakup stories so you know you aren't alone, to learn from the top experts in every related field, and to also have some fun, laugh and hang with two divorce attorney girlfriends who are also top family law litigators.
Hosted by veteran top attorneys, Rebecca Zung, Esq. and Susan Guthrie, Esq., subscribe to this podcast on iTunes; a new show will be released every Monday at 6 AM PST/ 9 AM EST.
Breaking Free Mediation:
For more information about Rebecca and Susan's mediation centers, BREAKING FREE MEDIATION, the first in the country to also offer a "mindfulness" track, please visit www.breakingfreemediation.com
To get your FREE 5 minute calming meditation from renowned meditation expert, Scott Picard, who has been featured in Vogue and the Los Angeles Times, please visit www.breakingfreefromdivorce.com/freemeditation 
To get your copy of Rebecca's bestselling book, Breaking Free: A Step by Step Guide to Achieving Emotional, Physical and Spiritual Freedom, please visit the Amazon website at https://www.amazon.com/Breaking-Free-Step-Step-Achieving-ebook/dp/B00F0UN3GI
Sponsors and Resources:
FAYR Co-Parenting App - For more information on the co-parenting app FAYR created by Michael Daniels listen to Episode #123 "The Insider's Secret to Seamless Co-Parenting" and visit FAYR.com. 
"Better Apart: The Radically Positive Way to Separate" by our recent guest GABRIELLE HARTLEY (Episode #123) with Elena Brower, is NOW AVAILABLE FOR PURCHASE!!  You can get your copy on Amazon!  This book will change how you think about divorce!
Don't forget to follow BREAKING FREE: A MODERN DIVORCE PODCAST on social media for updates and inside tips and information:
If you want to see the video version of the podcast episodes they are available on YouTube.
Finally, we'd really appreciate it if you would visit iTunes and give us a 5 Star Rating and tell us what you like about the show - your feedback really matters to us!
DISCLAIMER: The commentary and opinions available on this podcast are for informational purposes only and not for the purpose of providing legal advice. You should contact your attorney to obtain advice with respect to any particular issue or problem.