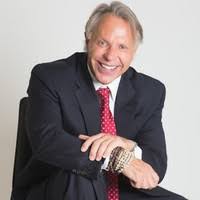 Rebecca Zung, Esq. and Susan Guthrie, Esq. interview Best-Selling Author and Radio Host, David Essel on Breaking Free: A Modern Divorce Podcast
In this episode Rebecca and Susan speak with Best Selling Author of 10 books and TV/Radio Host, David Essel, M.S. who has been endorsed by celebrities such as Jenny McCarthy, the late Wayne Dyer and "Chicken Soup for the Soul" Author, Mark Victor Hansen. David has worked for over 30 years as a therapist and coach for individuals going through difficult life transitions such as divorce, addiction, financial issues and personal crises and in this episode he shares some of his "Rules of Divorce" and answers questions such as:
Should you date during divorce?
How long should you wait to date after divorce?
Should you stay together for the sake of the kids?
What's the #1 question you need to answer before you decide to divorce?
And many more!
Listen to this episode and learn how to heal and thrive as you face divorce or other difficult life transitions – David's advice and insights can help you in every facet of your life!
As a special gift to listeners of Breaking Free: A Modern Divorce Podcast, David has offered two special offers:
FREE 5 Day per week (M-F) Program – "David Essel's Daily Video Boost" can be accessed at www.talkdavid.com
FREE 30 minute phone session as described in the episode – send an email to talkdavid@aol.com describing your issue. Be sure to mention "Rebecca and Susan" to get your free 30 minute session!
You can find out more about David, his books, shows, programs and services at www.davidessel.com.
About Breaking Free: A Modern Divorce Podcast
A fresh inspirational podcast and the place to hear other people's divorce and breakup stories so you know you aren't alone, to learn from the top experts in every related field, and to also have some fun, laugh and hang with two divorce attorney girlfriends who are also top family law litigators.
Hosted by veteran top attorneys, Rebecca Zung, Esq. and Susan Guthrie, Esq., subscribe to this podcast on iTunes; a new show will be released every Monday at 6 AM PST/ 9 AM EST.
Resources
For Our Listeners: 
Go get your FREE copy of Rebecca Zung's book here! Gift!
And, from Susan Guthrie, you can watch her FREE video "Divorce Mediation - Why it's a Better Way to Divorce" here! Gift!
Sponsors
Legal Zoom is a resource for forms and documents recommended by Breaking Free: A Modern Divorce Podcast. Go here for more!
Don't forget to follow us on social media for updates and inside tips and information:
If you want to see the video version of the podcast episodes they are available on YouTube.
Finally, we'd really appreciate it if you would visit iTunes and give us a 5 Star Rating and tell us what you like about the show - your feedback really matters to us!
DISCLAIMER: The commentary and opinions available on this podcast are for informational purposes only and not for the purpose of providing legal advice. You should contact your attorney to obtain advice with respect to any particular issue or problem.